Code:148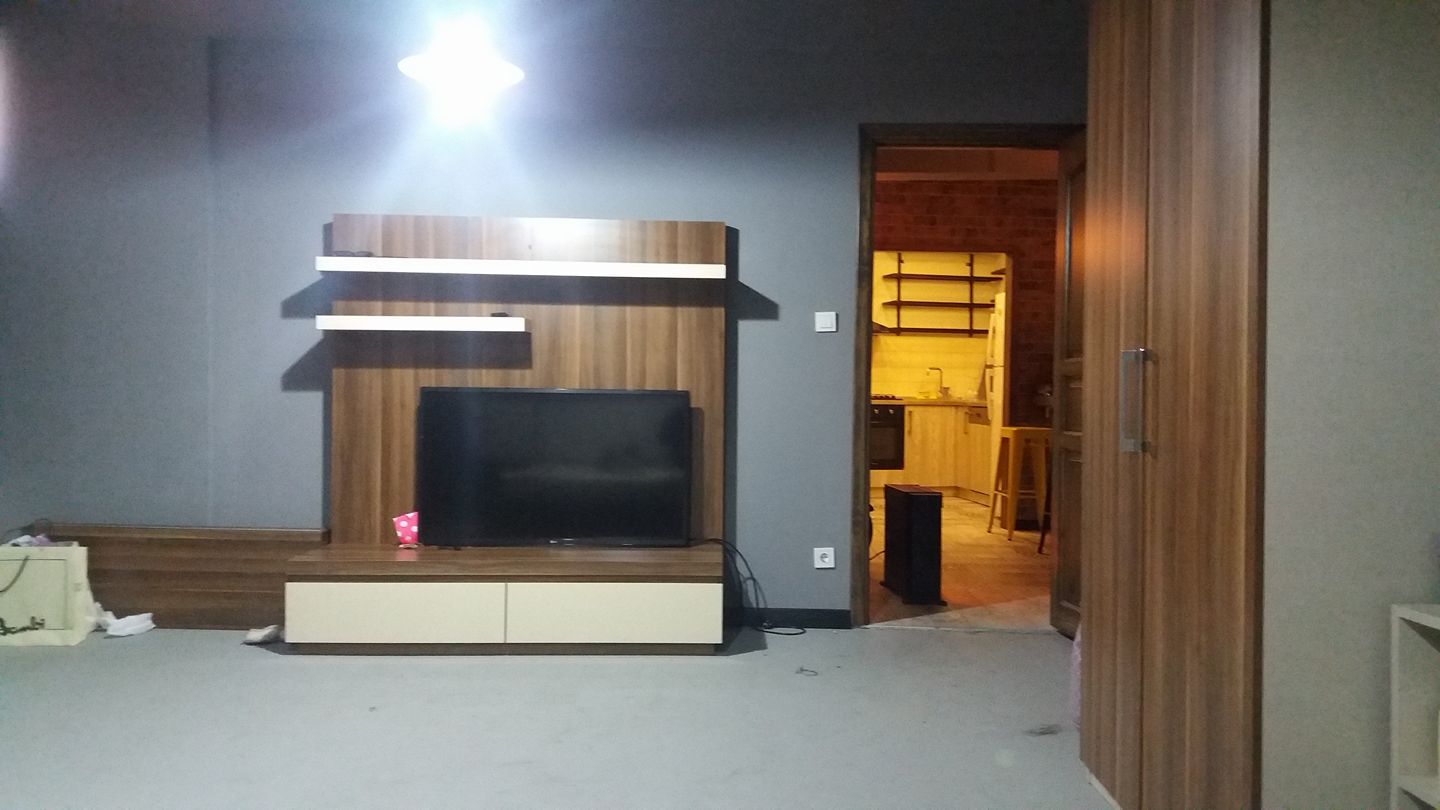 3,000 TLReal
İstanbul / Kağıthane / Çağlayan Mah.
Real Estate For Rent
Real Estate Type Flat
m² 150
Number of Rooms 3+1
Age of Building Between 5-10
Floor Number 5
Number of Floors 5
Heating Air Conditioning
Number of Bathrooms 1
Furnished Yes
User Status Empty
It is in Caglayan mahalle.250 mt2.3+1
a big living room and 3 medium size bedroom with double bed
suitable as ahouse or homeoffice
minimum for one month rental,suitable for daily party and organezations.
It is fully furnished,
5 AC
1 big fridge
1 mini fridge
1 microwave
1 big oven,gas hub
couches,2 big screen tv ,1 medium size tv,speakers,
washing mashine
depsoit 6000 tl
contact us for more information.
KAĞITHANE ÇAĞLAYAN MAHALLESİNDE YER ALAN DAİREMİZ 250 M2 3+1 DİR.
BÜYÜK BİR SALON VE 3 ORTA BÜYÜKLÜKTE OLAN ODADAN OLUŞMAKTADIR.
DAİREMİZİ İSTER EV OLARAK İSTER HOMOFİS OLARAKTA KULLANABİLİRSİNİZ.
REKLAM VE FİLM ÇEKİMLERİ İÇİN OLDUKÇA OTANTİK VE NOSTALJİK BİR ORTAMA SAHİP.
EN AZ 1 AYLIK OLACAK ŞEKİLDE KISA DÖNEMLİ SEYAHATLERİNİZ İÇİN DE KİRALAYABİLİRSİNİZ.
AYRICA PARTİ&ORGANİZASYON İÇİN DE KISA DÖNEMLİ VEREBİLİRİZ.
KONUM OLARAK E-5'E, ÇAĞLAYAN ADALET SARAYINA, FLORANSA NİGHT HASTAHANESİNE, KOLAN HASTAHANESİNE, OKMEYDANI SSK HASTAHANESİNE YÜRÜME MESAFESİNDE BULUNMAKTADIR. (MAKSİMUM 10 DK YÜRÜME MESAFESİ)
DAİREMİZ FULL EŞYALIDIR. BAŞLICALARI;
*5 ADET KLİMA
*1 ADET BÜYÜK BUZDOLABI
*1 ADET MİNİ BUZDOLABI
*MİKRO DALGA FIRIN
*DAVLUMBAZ FIRIN
*ÜÇLÜ ANKASTRE SET
*SET ÜSTÜ OCAK
*3 ADET YATAK ODALARI VE ELBİSE DOLAPLARI&GARDOLAPLAR
*1 ADET BAR MASASI VE 5 ADET BAR SANDALYELERİ
*NUBUK,KADİFE KOLTUK VE OTURMA GRUBU
*2 ADET BÜYÜK EKRAN TV
*1 ADET ORTA BÜYÜKLÜKTE TV
*MÜZİK SES SİSTEMİ
*BANYOSU DUŞAKABİNLİ
*ÇAMAŞIR MAKİNASI
*DAİRE ANA GİRİŞİ ÇELİK&DEMİR KAPI 2 ADETTİR.
NOT: DEPOZİTO OLARAK 2 KİRA TUTARI KADAR DEPOZİTO ALINACAKTIR BİLGİNİZE.
DETAYLI SUNUM &BİLGİ ALMAK&YERİ GÖRMEK İÇİN LÜTFEN RANDEVU ALINIZ.